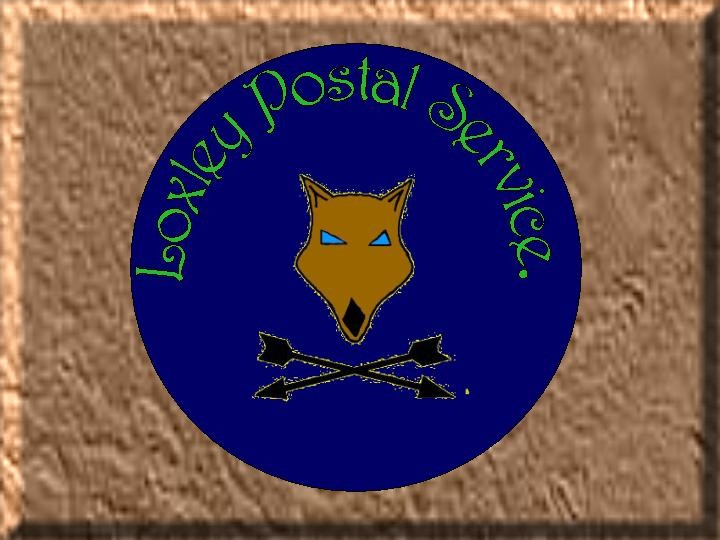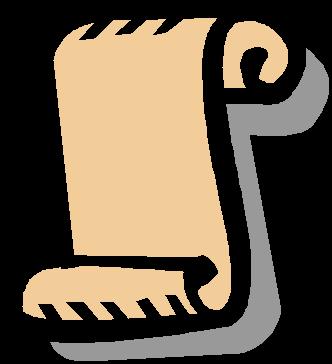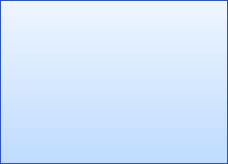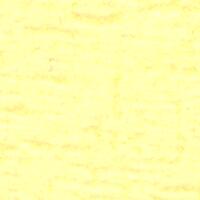 All the latest information delivered from Robin John Morgan straight to your browser by Rags and Bags.... Loxley Postal Service proud to be part of HTTK

October 1st 2009 Hit counter Logs 200,000 Yesterday the hit counter on our stats page hit the wonderful two hundred thousand mark. For our first six months of promoting HTTK on this site, it is an achievement we never expected. We are all so delighted that so many of you have taken the time to visit the site and look at the many pages that have been put on to give you a fuller, and a fun look at the works of Robin John Morgan. Thank you everyone, there are days when you wonder if anyone is actually out there, and all of you have given us a very positive yes. It makes it more worthwhile.
October 3rd 2009 New page uploads begin. Tonight we have begun the long task of uploading all the new pages to the site. There is going to be a steady stream of new items added over most of the month, we cannot give specific dates as to which pages will be going live, as Robin likes to check everything before it goes to the site, but it will be a regular event this month to find something new most days. There will be a lot of new pages, but quite a lot of the existing pages will also be undergoing new additions and a face lift, so keep logging in and hopefully you will have a lot of fun spotting the new stuff. Don't forget that the forum is now running with a new look, the team that administer the pages have added quite a lot of new items, so have a look at it.
HTTK Two is almost here. Book two now has an ISBN and the drafts have been approved, Robin has given his approval and the book has now passed through the publisher and is at the printers. Watch out on Amazon and it should appear for pre-order within the next ten days. Do not forget its official release date is October 31st and it should be available in all chains and stores by then. Always remember your local bookshop needs the business, so please get the ISBN from the home page and place your orders soon.
October 17th 2009 Robin attended the Street Play at Bolton in support of Jaded Opals jewellery stand. He met with several interested readers and gave out leaflets promoting the new book HTTK 2. He commented that he had really enjoyed the day and was delighted to speak with a lot of people who had remembered him from the Medieval festival last June. It was sad that the books have not yet arrived from the printers, but several said they were going to order it and looked forward to reading it.
October 27th 2009 Book Two arrives. Tonight we got the first copies of the book here at HTTK HQ we had a quick chat with a bright smiling Robin and asked him what he thought. He gave us a huge smile and commented. " I have learned a lot with book one, and that really shows with two. I have spent a lot of time working on the format of the pages and the whole package of the look of the book, and I am so very pleased with it. I do honestly think Book two is much better, although one is a great book, Maybe getting one out of me proved I could write a novel of 200 thousand words and so two was a smoother affair. I have a very soft spot for two, it is faster and funnier and really has some gripping moments in it, I hope that those who read it have as much fun as I have and tell all their friends, because we are still a long way of getting the series going mainstream, and to do that people must talk about the books, I think the Lost Sword of Carnac is a book really worth talking about so I will have to wait and see. As of Saturday the whole HTTK team will be full time promoting to get the word out, at least now I am not a new author with my first book out, Now I have the start of a serious series of novels, I can only hope the bookshops begin to take it seriously and put the books out."

Heirs to the kingdom part two : The Lost Sword of Carnac is now available to buy or order from all book selling outlets, quote ISBN 978-1-84944-016-5 when ordering. It is also available from the publisher (UKUnpublished) via their booksite UKBookland see the HTTK home page for a link straight through to the page of Robins.
October 31st 2009 : HEIRS TO THE KINGDOM PART TWO: THE LOST SWORD OF CARNAC IS OFFICIALLY RELEASED.
The second book in the series is with us all, and now the story has been set in book one, the second in the series can really get on with the adventure. From page one it pulls many punches as the story explodes and twists and turns in unexpected directions with a few breathtaking cliff hangers. As ever the story centres around the two lead figures of Robbie and Runestone as they lead the fight to save their beloved green world from the villain Mason Knox. In book one we saw very little of this ruthless man of evil, his entrance into book two begins to paint a picture of the cruel and sadistic leader of the Cutters. Settle back in your chair and grip on to the armrest and enjoy your whirlwind ride back to Loxley and beyond.
November 10th 2009 Digital Downloads available soon. Its taken a little time, but we have been informed via our publisher that Heirs to the Kingdom Part One : The Bowman of Loxley will be made available as a digital download soon. The good news is that as we write, we can say that it is already available to download as a Moby digital download at a wonderful price of just 6 Euros (Ä) All of HTTK books will be formatted by our publisher (UKUnpublished) for use with the Sony Reader and in EPU ebook format. We will be looking at Amazons Kindle, but as of yet we have not heard from the publisher. A page of links to each of the sites offering downloads will be added to this web site as soon as we have them, so please watch the home page for a Hot News post when it arrives.

On a related note: we are reliably informed that Robin is busy working on the final edit of book three, and also writing another instalment in the series.
November 14th 2009 Web Site pages Updated : As of today, most of the site has seen some radical updates. The new character pages are complete, and look much smoother than before, Robin has spent a lot of time on them and will now settle back and just make minor changes as he feels he needs to. The one page that has been almost blank since day one, Robbie's Page, which was kept deliberately plain as Robin wanted the readers to discover his lead character for themselves, The page now has some more detailed information as we move into book two. There is still a lot of the artwork on these pages incomplete, its been a busy old time, and to help the two current artists working on HTTK as they have focused on the book sleeves, VCP who run the HTTK site have made an approach to one new artist who will focus exclusively on the Character pictures. The Lost Sword of Carnac, is very much about a search for the lost sword, and to help with the whole excitement of the book, we have now added three secret hidden pages that relate to the books. There are clues on the site, and if you read the books you will have a few ideas, so have a good look round and see if you can find the hidden links to them. We hope you enjoy the second book, and like the Specialists, enjoy the hunt for that illusive missing information. Have a happy read, and thanks for supporting HTTK.
December 29th 2009. Media Links: In a bid to share as much as we can with all of you, a new page has been added to the home page buttons. "Media Links" takes you to a page that now lists some of the other places where you can find more information on HTTK and Robin. We keep a close eye on everything published on the net, so if we see something of interest we will add to the page for all of you to read, its our way of keeping everything HTTK related in one place. The page has also listed a coming interview with Author Robin John Morgan, that will be posted on VCP's Wordpress page on New Years Day, and you will be able to log into here and read it first via the open link to it. So please log back in soon to view it.
January 3rd 2010 The Lost Sword of Carnac is made available as a Digital download: As promised in a bid to keep the HTTK series as cost effective as possible, Today the book has been released as a Mobipocket download. This will allow you to read the book on the PC or one one of many Phone and pocket applications. We are still waiting for confirmation from the publisher that the book will be available on Sony E Readers and also on Amazon as a Kindle application. Its good news and we are delighted to be able to offer these books in the mentioned formats, as each format becomes available we will let you know. Its a nice start to the new year for HTTK and its fans.
February 2nd to 6th 2010: These two dates mark an important moment in time for Author Robin John Morgan and his daughter, as it is their birthday. Happy birthday from all of us Robin and enjoy your few days off celebrating Iona Jade's first birthday.
February 20th 2010 Big changes at HTTK.com: Today we made some big changes to this site as we constantly look at ways of improving. Robin has wanted to make several changes for some time, but needed to update all the new pages, to link in with the release of the second book. Today we unveil the new opening page, and the inclusion of the new Gallery, the artists pages have proved slow to load for sometime now, and we hope the Gallery will speed things up for all of you adding to the enjoyment of this site. On the artists front, new contributions from other artists are being considered although Louis is still working hard behind the scenes to continue his contribution. Rin Zara Morgan made a wonderful new contribution with the inclusion of the back sleeve of book two. She jumped in the deep end when Louis broke his finger, and has done a wonderful peice of work with her Waiting Stones picture.
April 9th 2010. The Darkness draws closer: Book three has finally left the hands of the author, and has gone for a final proof read. The book which will titled, 'The Darkness of Dunnottar' has suffered a last minute delay, as the author (Robin John Morgan) made a few last minute adjustments as he read through the final manuscript, he told us "I think the additions of an extra chapter and a few more bits of detail, have added more weight to the story, and set up a few things for the following books." He has been very tight lipped about the exact release date, but he has supplied an addition for the 'books' section of the website that includes the date of mid-summer 2010, so its not that far away. On the books feature of the web site you will find the first small write up of what to look forward to in book three, it is the first of a few write ups that will appear prior to the release of the book as the HTTK team prepare for the launch and the promotion of the third chapter in the HTTK series.
June 8th 2010 A Glimpse of the Future (A surprise new page is added to the website): Today a new page was added to this website, that was a big surprise to some of us, and created quite a bit of excitement, as Robin John Morgan gave his consent to add some passages from books 3,4 and 5. The page which has been added in the form of a link from the BOOKS button on the home page takes you through to a list of small and large passages from the next three books in the Heirs to the kingdom series. It is public knowledge that Robin has been writing back to back since 2007, but with the books being very in-depth and large at over 209000 words per book, but no one has known how many books have been planned for this series, something Robin has always been tight lipped about. There is just one passage at the very end of the page which we can now confirm has been lifted from the initial rough draft of book five, and it has already created quite a lot of discussion as it has been titled "the first meeting of Robbie and Runestone". Which can only ask the question as to whether or not this book will start or feature a time set before the first book of the Bowman of Loxley?

Book three as posted will be entitled "The Darkness of Dunnottar" and is expected at some point this year, although there has been delay's with the artwork, and Robin pulled the book in the eleventh hour to add another chapter, but for now all of here are very excited as the passages that we have now read have raised questions that can only be answered when the book is published.we can only hope it is sooner rather than later.
Bolton Festival June 12 and 13 2010 Author set to appear: Robin and his partner will both be appearing this coming weekend in Bolton Lancs UK. As the Medieval Festival is push back to October to make way for Le Mans. The Town wide festival will feature large screens covering the 24 hour race as well a host of other attractions including market stalls. Robin's Partner will be there with her hand made jewellery (Jaded Opals) and Robin will be helping out, as well as talking HTTK and selling copies of the first two books. So if you want a quick chat about the books or have a copy you would like to be signed why not pop on down and meet up with Robin and his partner at the event, you never know you might get some insight into book three. The main stalls, Including Jaded Opals will be on Churchgate near the town centre from 10 till 4 both days.
June 28th 2010 Book Three Delay's: Today Robin informed everyone connected with HTTK to let everyone know that the production of Book Three 'The Darkness of Dunnottar' has been slowed down. He is very disappointed about it, as he had said from day one he had a very tight schedule for the books releases, and now due to unforeseen circumstances, the book has missed its deadline. I managed to get a few words with him, and he told me, "its very frustrating, the writing is complete, but a few things have happened that has caused a set back, and I have no choice but to let everyone know that Book Three will be a little while longer. I am pushing like mad to get things back on track and would hope I can get it into print this summer. For now I will focus on the designs of the new web site pages and hopefully they can be built and ready in advance, so that when the book is ready, everything can go live at the same time. I am really sorry about this, and I have had a few messages from those who enjoy my books, and I am doing everything I can at the moment not to let them down." All we can do is hope that the wheels begin to turn again soon, and in the mean time here at the web site we are all working as we prepare for the next installment. For those of you who are regular visitors to the site, you will have noticed a few subtle changes, and we do indeed have more planned as we get the site ready for a lot of new pages. We will as always keep you up to date, so please keep a careful watch, as it will be here that you will hear first..


July 08th 2010 Set Backs: Today Robin talked to us about his recent ordeal when his home was robbed. The robbery took place in the very early hours of July 2nd, when his window was forced, and his home robbed as his family slept. The thieves took some digital equipment, and a Laptop used by his partner to help edit and prepare his work for publication. The thieves also made off with his car keys and stole his car. It has been a difficult and very stressful time for the Author and his family, and we can only offer our best wishes to them at this time. Robin commented on the frustration he felt as he witnessed the devastation this has caused his family, and commented on how hard it is to prevent this sort of rising crime with a police force swamped in paperwork and budget cuts. He also mentioned how difficult a year it has been to date, having lost his ex partner earlier in the year which came as a big blow to him, followed by a long series of delays and set backs with his latest book in the HTTK series. He told us, that it feels hard at the moment staying positive, but he is working very hard to get everything back on track, and hopes to be able to publish his latest work this year. At the moment his focus is getting life back to normal as quickly as possible within his family, before pushing ahead with HTTK.
September 26th 2010: Book Three off to Print. We are thrilled to let you all know that the third installment of Heirs to the Kingdom is at the publisher and being prepared for print. As yet no official release date has been given, but Robin has said he is hoping to get it out by the end of October. He has described the book as " Its a darker book than the previous two, although I think its a more addictive read. Although this is one story cut into sections, I do want each book to feel very different from each other, and I am very happy with this one. It takes several twists and turns which I hope will keep every reader on their toes, and as always there is a good measure of humor to keep the flow. I am enjoying being able to give more insight and depth to the story as a whole and I am looking forwards to seeing how it is received." Robin has spent the last two months preparing articles for the website and his Blog pages, and so we will be adding more once the book is released.

Don't forget that Robin will be appearing at the Autumn Festival on Churchgate in Bolton Lanc's, UK on October 16th, so if you are in the area you can go along and get your books signed as well as have a chat about the story, we have also been informed that Illustrator Louis Slater will be selling some of artwork prints, so maybe you can get a signed copy while your there.Its a Medieval event so if you feel up to it you can also dress the part for the day.
The Httk Team will be updating live updates from the event via Facebook and Twitter, so if you cannot get to the event you can still follow their progress.
December 1st 2010: Book Three available. Book three of the Heirs to the Kingdom series is now available to purchase. It has appeared on Amazon in the UK and the US as well as being available from Barnes and Noble on line. The book can be ordered from any independent book shop using the ISBN (International Standard Book Number) 978-1-84944-079-0.
The long awaited third book takes the group in another direction, and in the style we are now beginning to get use to from Robin, the book takes on a completely different feel from the last book, having a much darker edge to it, from those who have already had a sneak peep, to date it has gone down very well, with one reader excitedly saying it has created as many questions as it has answered, and left them yearning for book four.

It is pleasing to see that even after a year and half the first book is still selling at a consistent rate, as the word of this wonderful fantasy tale is slowly spreading through the book reading world. Robin has stated it is a long way still from going mainstream, but he is very pleased at the response he has had to the first two books, and is hopeful that three will prove to be as popular.
January 1st 2011: Happy New Year. May we take this chance to say a very big thank you to all of you for showing support by visiting this website. 2010 saw our figures on the site rise as more and more of you begin to have a look at the work of Robin and his wonderful HTTK series of stories. Its not always been easy trying to promote the books with such a small team, but as we progressed into the last half of 2010, we saw a significant rise in enquiries about the books, which was delightful, and allowed us to end the year knowing we had made a small impact on the book reading world. The support of every reader is vital to our job of bringing HTTK into the mainstream, and we are so grateful that those of you who have read and loved this story, have taken the time to share the news with your friends on facebook and many other social sources, we have seen sales rise in the UK but also in the US and we are hoping to continue in our efforts to build on our small successes for this coming New Year.
As always we will be listening to your comments via our email, and continue to update and improve this site to make it as comprehensive as possible throughout 2011. Always remember this is the place with all the latest information sourced directly from the author himself who is very active in how this site is maintained. Thankyou again for your much appreciated support.
February 2nd 2011: North Manchester FM 106.6 Live interview with RJM. Robin and the books illustrator have been invited to discuss the new book, HTTK and the artwork on the Sterling Silver Show with Rev David Grey. They will be live and chatting from 9 till 10pm GMT sharing their experiences behind the scenes from the writing of the books and how the artwork was created, to how both of them met as Market Traders. If you live in the Manchester area you can tune into your radio on the FM wave band at 106.6, and if you are elsewhere you can still listen by clicking the link on the home page to listen live via the web. Robin is hoping to be able to shoot some film, and record the show live so that it will appear later on the website, so do not worry if you miss it, and we are hoping to be sending out live updates via our Facebook page, so please join in the fun and tune in.
April 4th 2011: The HTTK camp was fun of cheer and celebration today as Author Robin John Morgan married his Partner Corinne. The two of them kept the details and news very quiet until the last minute as they chose to have a small intimate wedding. As with all things HTTK Robin and Corinne involved a great deal of the books theme within the detail of their wedding, after all it was those early rough drafts of the books that brought about their meeting. The main theme of the wedding colour took on a great deal of violet and white, and there were references to the woodland world everywhere. The couple celebrated their union in Bolton Lancashire, the town Robin remembers as his first home, and the place he wanted to mark the start of his new phase of life as a married man.
Robin is taking a small break after which he will begin working on the last edit of his next book in the HTTK series as well as continuing to write the rest of the series, his new Wife Corinne will be focusing on the promotion of his work and new plans for the future of HTTK.
April 28th 2011: News Update. This week author RJM said he had began work on the final stages of the fourth book in the HTTK series. The book entitled 'The Queen of the Violet Isle' should be ready by late summer. In a brief discussion with the author he told us that he had delayed working on the book, as he wanted to make a return to the first book, he said "I have never been happy with the look or the format of the book, and feel that I want it put right. I think when I first published the book I had a few preconceived notions about the publishing industry that showed my naivety about how books are produced, so I have taken the time to completely update the book to hopefully be re-released around the same time of the fourth book." Robin and Wife Corrine went on to talk about some new ideas and plans for their promotions company VCP, and they intend to create a whole new look and re-vamp of the business and HTTK. The new image is set for early summer and they both hoped that it will help attract a bigger online presence and audience for Robin's work. Robin's old friend Jo Lane has also been drafted in as a full time member of the team to help keep the blogs and updates rolling.
2010
2009
July 17th 2011: Website additions. Today we added a new button to the home page of this website. The "Background" button links to a series of new pages and a few updated older ones which are all based on the notes that Robin uses when he is writing. He has an extensive amount of these notes which he has agreed to share so as to shed more light on the depth of the HTTK story, and the notes will include at some points some of the details removed in the process of editing the books for publishing. The whole idea of these pages is to let everyone see the full detail and depth of Robins work, especially those who have a desire to dig as deeply as possible. Today was the start of a great deal of new information behind the tale of HTTK and we will be uploading as much as we can over the following months. There is a quite a pile to dig through and format for the site, so please be patient as we share everything we can get on here.
The Latest News from HTTK
August 14th 2011 Website Upgrades and Facelift. Over the last week this website has been moved to a new server with our hosting company Blue Voda. This means firstly that we have a brand new super server which allows this site to load at super fast speeds, which is great for everyone. Today we also began the first stages of our planned facelift of the site, it has been an ongoing program to constantly look at the site and try wherever possible to upgrade and improve on all aspects of HTTK. Robin is very keen to try and make the site as interesting and easy to use as possible. His ideas for the books are constantly under revue as he wants to make this series as good at it can be, and part of that process is a complete re-design of everything, which starts today. LOOK OUT FOR THE NEW GOOGLE+1 BUTTONS, They will appear from today onwards, as part of an overhaul that will take up to six months.
14th November 2011 News Update from Facebook : Today Robin announced via Facebook that the latest book in the series entitled 'The Queen of the Violet Isle' had been held back from publication until spring next year (2012) In the statement he explained that it had been a very difficult and frustrating year for him and coupled with the drop in book sales industry wide, due to the current economic situation he had made the decision to hold off until the spring, which would allow the HTTK team to prepare and arrange some extra promotion to help boost awareness of the books.
In an unrelated conversation he also explained that he wanted a little time over Christmas to relax and take things easy, as he had been suffering with health issues all year and was currently working at improving his fitness and health.
27 February 2012. HTTK Update: Speaking with Robin over the weekend, he told us that he is working quite rapidly on the final book in the series. As you are aware the Fourth book is planned for release this year, but Robin actually wrote it in 2008, and has been writing this series ever since. He plans to finish the first initial draft of the final book this year, and he is also working on the edit of book five, so that as the fourth comes out Five will be almost ready. Robin said: I would like to be able to get four and five out quite quickly, last year was a really bad year for books right across the world for everyone, and I am hoping to see a pick up over the coming months. HTTK lost a lot of its momentum, and we are working very hard behind the scenes to catch up and get back to where we were. There is a lot happening and some pretty big changes planned with the upgrades and facelift we are doing right across our promotions, so hopefully we should get a little more attention and get a bigger readership.
2011
March 3rd 2012 New Look to the Facebook Page: With the introduction of the Timeline format to Facebook pages, Robin decided to do a complete revamp of the whole page, and it went live tonight. The Page has had a new header board, which has been designed to match in with the header on this site (heirs to the Kingdom . Com) and both feature the familiar violet background we now associate with all things HTTK. In addition to cleaning up the posts on the page, Robin has introduced highlight dates, which feature a running history of where and when HTTK started and all the major events along the way including the date when he first started the story, to the present day. Sending the Page live tonight was very significant as Robin has pointed out on the page, because it marks exactly to the date, the three years that has elapsed since he made that first email approach to UkUnpublished, and began the journey of becoming published. He commented to us "I worked really hard for two days none stop to get it all done and up, because I think it marks an important milestone for HTTK. I really hope the new look attracts more followers, its been a hard twelve months and I have lost a lot of the momentum, and this update marks the start of some long hours to get it back before the release of book four."
March 4th 2012 Jaded Opals goes online: For those of you who have followed the journey of Robin and HTTK, you will be aware that at every event he has done to date, his Wife Rin has been by his side with her hand made jewellery stand, from which both of them have promoted HTTK. Her jewellery is inspired by Nature and HTTK, with many of her ideas coming from between the pages of the book, and today Rin has put some of her goods online for sale on her new site at www.jaded-opals.co/uk The site will also feature the books of Robin and it will become the only site to offer signed copies apart from this one. She is currently working on additions to the site, which she feels will be fully uploaded within the next ten days, although you can all take a sneaky peek now. A link on this site has been added on the home page just below the introduction of the Heirs to the Kingdom pre history. Check it out and maybe grab a bargin or two.
May 1st 2012 HTTK.Com is three today: Today marks the third anniversary of this site, and for the dedicated few who help administer the site it has marked three years of hard work, especially for Author Robin, who has burned a great deal of the midnight oil preparing pages and notes to keep this site up to date with the latest additions to the woodland world. This site has since the day it was first set up been under constant review and has had so many alterations it is unrecognizable from that first ten page site we put up in 2009. We hope that the constant program of improvements has helped to get a clearer idea of the vision of Robin's work, and no doubt there will be many more changes to come, but for now we are happy to say a very big thank you to all of you who have taken the time to pop in and have a look, many thanks from all of us. Here is to another three years of HTTK.
Oct 1st 2012 Robin gives us an update: Dear All, Many thanks for the huge support given to me over the last few years, I have been truly humbled by all of it. I am currently still writing the series, and I am pleased to say the end of the final book is now in sight, I hope that sometime in late 2012, early 2013 I will finish and can then concentrate on the edits and getting the books out there for you all to read. 2012 has been a very difficult year, and some personal family issues have come up, and I have been plagued with illness, which has delayed a great deal of what I planned, so my wife and myself are now playing catch up to get to where we had expected to be, and that includes the forth book, which I really wanted out in late summer this year, but unfortunately that has been a very disappointing set back, and we are possibly looking to next year, although I am still pushing hard to try and hit Christmas.
All I can do at the moment is apologize for the delay, and hopefully it will be rectified soon with some good old fashioned hard work. As soon as I have some concrete news I will let all of you know via this site. Thank you for your patience. Robin..
Nov 4th 2012 Jaded Opals stall in Bredbury: For those of you living in the Manchester/Stockport area of the UK, Rin (Robin's Wife) is taking their Jaded Opals gift stall into Bredbury from now until Christmas. Rin (and at times Robin) will be selling copies of the book, and you can get them personally signed if you want to gift them for Christmas, and there will also be a whole range of jewellery and giftware based in the Natural Elements to theme in with HTTK. You can see some of the items availble from the Heirs to the Kingdom Facebook page where a photo album has been posted. The days being planned with be every week on a Tue/Wed/Fri and Saturday. Please come on down and have a peep at us even if its just for a chat about the books. Everyone is welcome.
Nov 21st 2012 Removal of Download Button from main website: Today we have removed the downloads button from the main site after receiving an email from one of our readers informing us that the books are no longer available on Moby. Robin has informed us that he is unsure why the digital books have been removed, as this is an operation carried out by the Publisher who is responsible for all digital editions. He did say he would contact UKU and find out the reason for the removal of books off Moby and get an explanation. In the mean time the Downloads page will remain off the site until we have an adequate explanation from the Publisher.

Nov 24th 2012 Download Button restored: We have been in touch with the publisher, who had not been informed that The Moby site has now been officially closed down, hence the lack of digital editions of HTTK. The publisher has informed us that he is currently working on Digital Editions that will shortly become available as Kindle Digital Editions. In response to this we have changed the Downloads page on this site and prepared for the new links. As of today the links have not appeared on Kindle, but our publisher assures us they will be any day, so we have the page ready and we are keeping a steady watch, as soon as they appear we will connect the links and the new Digital editions will be ready to go. We are sorry if any of you have been inconviened but we are working to fix this as quickly as possible, so a huge big thanks for being patient.
Dec 8th 2012: Facebook Competition Win a set of books in a new Year draw (the Kingdom Christmas Giveaway) Today on the Facebbok page, Robin announced he was going to give away a free set of books in a draw to be made on Jan 1st 2013. Its easy to enter simply like the page and your name will be included in the draw. This is the first of a few new ideas that Robin and his wife have come up with to try and appeal to all of those who have not yet discovered the books. All we can do is hope we see more and more discovering this wonderful series of stories through out 2013.
Dec 26th 2012: New feature on the website: The Tribune Today launches with a series of related stories. Today was the unveiling of a new feature to the website. The tribune today takes the guise of a one letter news paper that is printed and distributed around the woodland realm by the postal riders. Billed as being sponsored by The Loxley Postal Service, Robin explained to us that it will take the role of a blog type series of one page articles that will help to fill in some of the missing pieces that were edited out of the books. He also commented that it will also provide a bridge between the books as they are realeased by hinting at possible new up and coming features to the story. Robin said, "there are a lot of small background details that I cannot always get into the final edit of the books, so it felt like the best way of adding them. I also want to fill in the gaps between the stories, there are going to be moments where between the end of one book and the start of another they will a gap of a few months, and it is in this role the Tribune will fill the void. I will add though that these entries will make more sense to those who are reading the books, if you have not started you may find them a little confusing, but then again they may help you get into the story." A block of ten issues is planned over the Christmas period so we all look forward to seeing them up and having a peek. They can be found on the Woodland Life page of this website so have a peek.
2012
Jan 4th 2013: The final article in the Tribune's Christmas series. Today is the last day in the series of ten articles that have been published each day since Boxing Day entitled Five days in Winter. The articles have taken the guise of newspaper reports and depict a five day first time visit of a local Woodsman who writes and prints a daily sheet called the Tribune Today. The articles are set during December 2038, and follow the theme of the reporter Gordon who is unsure as to what is and is not the truth about the many stories coming out of Loxley. In a bid to determine what has really happened he visits and talks to a host of the books characters, to find out the real truth of the fight between Loxley and the Empire of Knox. Robin wrote the articles especially for this web site, as a gap filler between the end of Book three, and the start of Book four, and as with all things Robin, he had hidden a few clues of future events crypticly inside the reports. If you have not read them yet, then head over to the Woodland Life page on this site and click on tribune Today, and have a read, and if you enjoy them please let us know either through our Facebook Page, or by emailing us at admin@heirstothekingdom.com
Jan 24th 2013: Rowan Elizabeth Morgan. Today it was announced that Rowan Elizabeth Morgan, the first grandchild to Author Robin John Morgan, who was due to be born this week, very sadly did not survive birth. This is devastating blow for Robin's eldest daughter and her partner, and we all would like to send out our love and best wishes to them at what is their most darkest of times. Robin today (Jan 25th) Posted a memorial to his personal Facebook profile that stated the following: "Itís hard to accept the unacceptable, but that is the rule set by Nature and as much as I want to scream injustice, I have no choice but sit here in grief and live with the fact that life is a precious balance, and today the scales have tipped against my family.
Yesterday, January 24th 2013, should have been a day of joy and the welcoming of a new member to my family, but the celebration was turned to despair as I learned the sad news that my first grandchild came into this world sleeping and will remain so forever.
Rowan Elizabeth Morgan tried her best to join us, but in a cruel twist of fate she was taken from us at the last moment, leaving my eldest daughter and her partner devastated.
As a parent, and knowing my child is suffering, and I am powerless to say or do anything to help, is unbearable, and I feel utterly lost, not capable of comprehending the true loss and pain my daughter carries within her today.
There is no rational explanation, nothing of meaningful sense, and no logic to explain such a tragic loss of one so innocent and undeserving, and all I can do now is surround my daughter in love, and hope that in time she will heal and overcome the trial set before her. I find a little comfort in the thought that Rowan was so special, that in some way, maybe this world was not quite ready for her, and that is a feeling I will hold on to and cherish forevermore. Tonight I gathered with Rin and my children as a family, where we lit a candle and our prayers and blessings are with her, as her spirit moves on to place of rest, where one day I will join her and celebrate our first meeting as a proud grandfather.
It matters not what you believe, or what faith you follow, for if you have a moment to spare, please say a small prayer or offer a blessing for Rowan, and also for my daughter and her partner, for it may cast a little light into their darkness, and provide them some hope to carry them through this difficult time. "
On behalf of everyone who helps run HTTK and from every reader I think we can promise all our prayers and blessings will be directed towards Robin's daughter and her partner, and also more importantly to Rowan Elizabeth.