Codes of Conduct

Code of Conduct
Each Residential dwelling must have a light visible from the street no later thAn one minUtE past the hour of 04.00. Failure to do so will result in every working person on that street being docked one tenth of that working days wage.


Upon leaving your dwelling all workers must be dressed in regulation issue clothing:
Grey shirt
Grey pants
Black boots
Grey coat
Reed hat


In all public places citizens must walk on the left hand side at all times.


Transportation by any means is prohibited unless you are in possession of a valid permit.


Talking in public, unless in designated social zones, is prohibited. (As marked on the workers charter displayed in your dwelling.)


The possession of all weapons is banned.


Tools will only be permitted in your possession if required for your designated trade, and if you are in possession of a valid trade permit.


All workers must remain in the confines of their dwelling during curfew hours. (See your workers charter.)


Sunday is a day of rest. Every citizen is expected to attend one of two Sunday services of worship, for your designated church, see your workers charter. None attendance will be punishable by a fine.


FAILURE TO COMPLY WITH THESE CODES OF CONDUCT
WILL RESULT IN SEVERE PUNISHMENT
UNLESS STATED OTHERWISE.
HTTK© 2007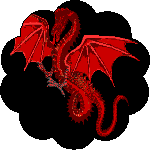 By appointment of The Governor of England