This page is dedicated to the loving remembrance
of My First Grandchild
Rowan Elizabeth Morgan
Born Sleeping, January 24th 2013.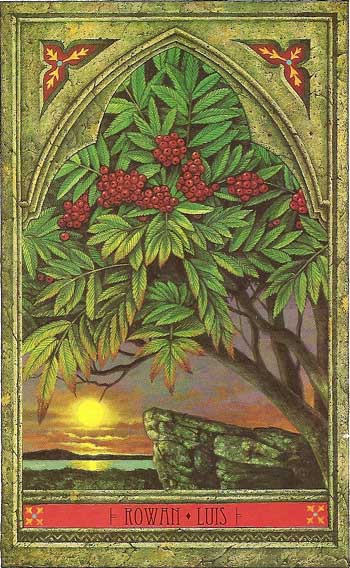 Rowan: (Sorbus Acuparia) A tree of great spiritual power and protection, often referred to as the 'The Lady of the Mountains' For it can grow high up close to the sun. In Celtic belief the Rowan signified the second calendar month "Luis" January 21st- February 17th. Rowan berries are red in colour and often look star shaped, hence the Celtic belief that the tree brought good fortune and insight into all things. Rowan means Flame, and it is the first tree to bud up in the new year close to the time of Imbolc (feb 1-2nd) a time of great joy when the sun was welcomed to mark the onset of spring and the times of plenty. Children of the Rowan month are said to be fair, femmine and bringers of peace, the Norse of old belived the first woman was made of Rowan, and her mate made of Ash.
On January 24th 2013, I should have hugged my daughter and her partner with great joy, to celebrate the coming of my first Grandchild Rowan Elizabeth. Our joy was extinguished in a cruel twist of fate, and Rowan came into this world sleeping, and as quickly as I welcomed my beautiful granddaughter, I had to say goodbye forever. There are no words that can describe how I felt as a Grandfather as I held Rowan in my arms, knowing this would be the first and only time I would ever see her, and what was even worse, I knew as a father, there were no words, or any actions I could do to ease the wretched pain that I witnessed my eldest daughter and her partner going through, being unable to give them comfort felt like torture, and added to the pain deep down at my core.
The sad fact is that this happens on average 17 times every day in the UK, no matter how careful or how much effort is put into a pregnancy, everyday families are blighted with the grief of having to deal with a still born child. There is a great deal of research done on trying to discover why this happens, but for most parents and grandparents, there is no explanation at all as to why their new addition to the family is born sleeping, and so the parents have to leave the hospital with nothing to show for nine months of nuturing a child ready for birth.

For myself, watching a young father trying to comfort his partner who was devastated, and not being able to give either of them any comfort was the single most horrific experience of my life. I felt useless and inadequate, unable to find anything that helped, which deepened my pain and added to the torment. I knew then as I sat there, that there must be some way to help, I felt desperate to find anything at all to try and ease the pain of my daughter and her partner, who knew as the clocked ticked by, they would return to a house empty handed that had been decorated and prepared for the new child they worked so hard and planned for. My only hope came from the most unlikely source, it came from a small charity set up by a couple who had experienced the same as my daughter and her partner, and their idea was so simple, and yet more important than anything I could do or offer. To Kirsty and Micheal McGurrell who set up the charity 4louis, I will be eternally grateful, because their love and compassion meant that my daughter received a Memory Box to ensure she would not leave empty handed, and would have a box filled with real memories to cherish forever. You can see what they do on the video.

Rowan Elizabeth Morgan will never be forgotten, because 4louis in an act of pure kindness donated memory boxes to Steppinghill Hospital just five weeks before my daughter was admitted. Not only do we have the short memory of her, we have a lock of her hair, her foot and hand prints set on paper and in clay, and some very precious pictures of her taken on a camera donated by 4louis, and printed out on a printer using photo paper all donated free of charge. It costs approximately 16 English pounds to put together a box, but to my daughter and her partner it is worth one hundred times that amount. For myself watching my daughter's face as she looked inside the box, and realised there was a part of her daughter contained within it she could take home, is more valuable than anything this world could offer. My daughter has a preserved memory of Rowan Elizabeth, it can never replace her loss, but for the rest of my daughters life, she will have comfort and be able to feel close to her when she needs to. It represents the hope that I had lost in the hospital and is debt that for as long as I live, I will never be able to repay to all of the very hard working and deeply caring people who help administer, and hand make all of those precious little boxes.

However I mean to try, and I would ask all of you to stand with me in the cause of ensuring that every parent from this day onward who has a child born sleeping, is given the hope, memories and comfort given to my daughter by 4louis. They are a tiny charity constantly trying to raise money and provide more, and they really do need our support, take it from a dad like me, who knows the depth of the pain they are helping to ease, and please join me in providing support.

4louis has become my number one cause, and I plan to support them in as many ways as possible, I will be a regular contributor to their cause, and at every given chance I will inform others of the work they do, because I have witnessed first hand how the love and kindness they provide brings comfort, to ease the pain and help those like my daughter deal with the loss of a child, and begin to slowly move forward with their life and memories. Please visit the website, and if you can spare just a little, I can assure you that you will doing a huge amount of good for a grieving mother and father, as well as many grandparents like myself.

Rowan will never be forgotten, and I can assure you that where ever she is, there is a great deal of love here that we send to her, I will never forget those brief few minutes I held her in my arms, and so in her name, and on the behalf of her parents, I will continue to support the constant supply of memory boxes from 4louis.

Robin John Morgan January 2013.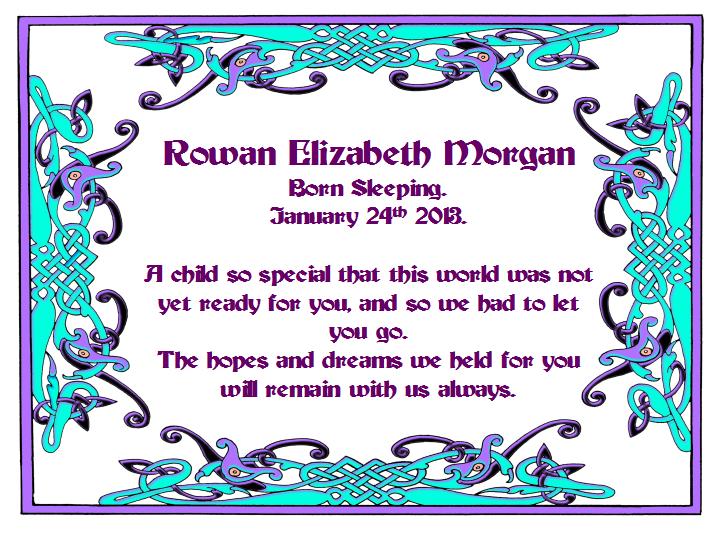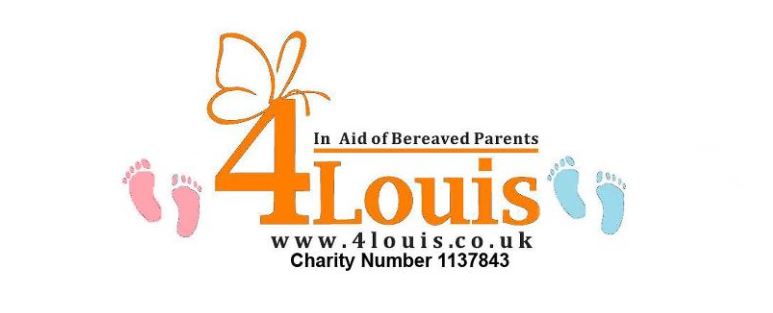 Visit the website by clicking the banner below
RJM 2013