html
Heirs to the kingdom is a series of adventure and fantasy books written by Robin John Morgan. The contents of this site relate to the series of books and are covered by copyright, You are free to read and explore this site, but to reproduce any of its contents in any form, digital or physical is a violation of copyright without prior permission of the Author. © Robin John Morgan 2021 all rights resevered.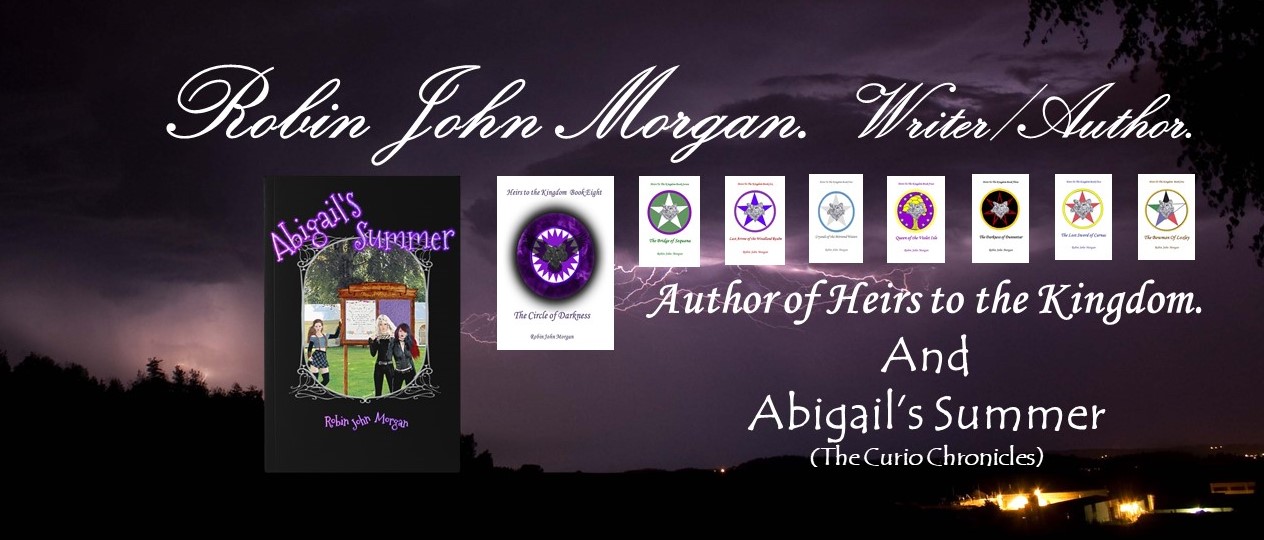 Welcome to Heirs to the Kingdom Dot com.
The official home of Author/Writer Robin John Morgan.

New for 2021.

This site is currently having a makeover, as Robin expands his writing into new stories, that go beyond HTTK, and enter other aspects of his writing, of which a series of modern day new adventures, will start this summer 2021, with the introduction of 'Abigail's Summer.' Part One of 'The Curio Chronicles.'

There is also a planned, 'Brand New Story,' for HTTK based on the life of Branna and Ariel from HTTK book eight.