 There is far more to Heirs to the Kingdom than first meets the eye, behind the scenes and long before the writing began, the Author took time to look at every aspect of the story, and filled in an extensive amount of background before the first page could even be written.

In this section of the Web Site, we hope to be able to share some of the many documents Robin used as he wrote and this will hopefully provide yet another insight into the depths of this story. Robin has said that he always hoped that HTK would be a simple story, that was easy to read and follow, and yet within what first appears as simplicity, there is a thick fabric of facts woven together in such a way that you do not even realise the massive amount of detail carefully crafted together for the enjoyment of the reader.

There are times when a great deal gets edited out of the books, which is simply due to the fact that Robin wants to share the world he has created in every minute detail, but due to the fact that the books are considerably larger than most, certain elements have to be removed, and it is here that anything referenced within the books will appear in deeper detail for those of you who wish to dig deeper into the Kingdom.

Most of what has been written in these stories has a background, like every name of the characters has a meaning that interrelates to their personalities, or did you know that there are extensive family trees to all of the characters, that can be traced back to the start of time and the Ruling Council? Robin even has a calendar on which he plots the story, so he can tell you at any point what happened that day or even if its a Monday or a Wednesday and it is here we will share as much of it as possible for anyone who wants to seek the depths of HTTK.

Its takes quite some time to format the detail for these pages, so please be patient as we add to this section there are many files filled with information that has to be set up and formatted to create this background compendium for the dedicated reader, so we will add as much as we can as quickly as we can, and let you do the rest by digging through it all, have fun and thanks for supporting HTTK and Robin John Morgan.



Some simple facts to start




Readers Contributions

Did you know that during the writing, Robin allowed some of those reading the first drafts to help create some of the characters? It was Robin's way of thanking them for their input, we asked him to put together a list of those who helped, and he told us the following.

"I gave the Readers a brief outline of the role of the character, and then let them go away and write what they thought that character would be like. They helped create the whole look, even down to the colour of eyes and the type of pants they wore, and provided a brief background. I then took what they gave me and moulded the characters to fit, I must admit some of them got very excited and a little carried away, and I could not use everything they gave me, but the essence of their ideas was woven into the characters and added to the story, and to be honest it was one of the most fun and fascinating parts of writing in the early days. I know each of them felt a tingle of excitement when they finally saw their character take on some of the life they had helped create." So who did what? To start this page here is a list of those who helped in those early days.


Bear - Pru Slater. (Book One)
Maggs - Bex Morgan. (Book One)
Shadow - Louis Slater. (Book Four)
Woody - Edward Morgan. (Book Four)
Fagan - Corinne Morgan. (Book Five)


"There are one or two people whose influence at the time ended up shaping areas of the characters, in many ways I tried not to base characters on real living people, although without realising it did happen. Its no secret that I used my daughter Bex for Jade and Jett, I think Bex at the age of twelve was very Jade like, and at the peak of her rebellious nineteenth year there was definitely a ring of Jett about her. I think there is no doubt a little bit of Pru who I worked on the markets with that got mixed in with Beth Lox, and I did take a shocked response from Louis on the market one day and work it in to Rafe, although in real life I think Louis probably fits Martin better, as he spends a lot of quiet time, which is his creative side as he works.
The most blatant copy which I will hold my hands up to is that of Big John, who without realising I wrote with great fondness, and that fits one of my dearest friends, who has been a huge support in my life, although I will not name them out of respect for their privacy, but he is one of the nicest and softest guys you could even wish to meet, and the character fits him very well.
The spooky character for me is Iona. I wrote in 2006 what my idea of a perfect little daughter would be, which was at a time when I had given up on any ideas of having more children. When my daughter was born in 2009, and my wife asked if we could name her Iona Jade, I was thrilled, and the spooky part of it is that she has grown to look almost exactly like I wrote her back then. In regard to every other character I sit behind the desk with a pad and create them on paper, and as the books evolve so do they, I suppose there is a part of every one I have met or known somewhere inside each character, but to be honest I could not sort them out if I tried."

Who are the best Characters to write, and are any of them special?

The most complicated are Runestone, Jett, Harry, Sapphire and Billy. All of them have many layers, and I spend a great deal of time putting them together, even if they do at times appear quite simplistic, emotionally they are very complex.

The most fun have been Harry, Jade, Jett, Rafe and Treen. I have had a wonderful time creating this lot, and I do giggle as I think of various ways to make the readers chuckle.

The simplest are Robbie and Opal, and I think in many ways I am very Rowan like myself, so judging his reaction is quite a simple process.

The rest of them are still growing, and that is part of the fun of writing them, I think Mason, Lance and Morgan still have sides we have not seen, and I think about them more than any other character as I try to create them. I suppose all of them will evolve more and more, and at some point I will be able to say which of them is my greatest creation, as for which one is special, well to me all of them are because they live inside me.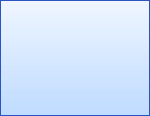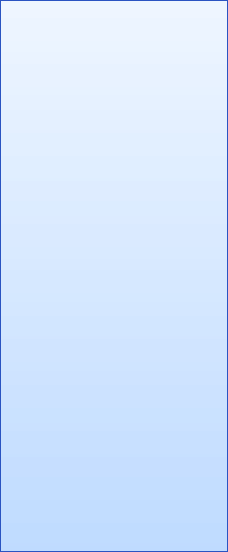 HTTK is copyrighted material owned by Robin John Morgan. No use or reproduction electronic or by any other means is allowed without prior consent in writing by Robin John Morgan © 2007,2008,2009,2010,2011.